Scholar Uprising
This game features a short platformer with a special focus on vertical movement, and humour.
Your handphone has just been confiscated, and you really - really - need it. Especially now that your crush is ready for a date. Race against the teacher-disguised sorcerer to your phone as you utilize your newfound powers and aptitude for magic!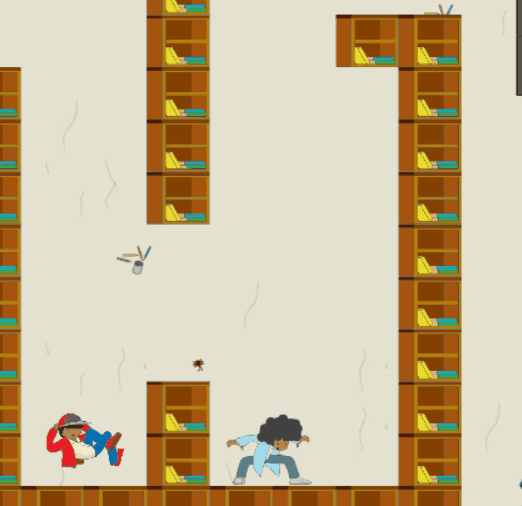 Jump from bookshelves to blackboards and achieve greatness while your teacher uses images of your friends to fight you! However, what he didn't count on was that you could use them to recharge your magic.
Jump, dash, and run through many vibrant levels!
Tight controls, plenty of challenge, and so many possible maneuvers!
Vibrantly colored and humorous settings, just look at these!



The game is currently in development, so keep watch out for the release!